Team
Hello, my name is Björn Schilke
Born in Aachen and raised in Übach-Palenberg, I was fortunate enough to realize my childhood dream of becoming a veterinarian.
After completing my studies at the University of Ghent / Belgium, I got the chance to acquire extensive practical knowledge in a large veterinary clinic.
In December 2020 I was able to fulfill my great wish and take over the practice of Dr. Breickmann in Gangelt, whom I would like to take this opportunity to thank again very much.
My focus is on general veterinary medicine and medical imaging. I am also very interested in exotic animals.
Through regular training, I ensure that our practice always has the latest knowledge.
I look forward to welcoming you and your animal friends to my small animal practice soon.
Hello, my name is Nicole Lemmens
Since 1.9.2021 I started working in our practice, Kleintierpraxis Gangelt.
I was born in the Netherlands, did my veterinary studies, like Björn Schilke, in Ghent (Belgium) and afterwards worked in several clinics in The Netherlands, Belgium and Germany. A real mix of countries and I think that is a good fit for Gangelt.
My interests lie within surgery, orthopedics and general veterinary medicine. Since 2012 I have been taking courses to further develop my knowledge and that is why we are now able to offer you some new specialised surgeries in our practice like laparoscopic castration and cruciate ligament operation.
I am looking forward to guiding you and your loyal pets, through a hopefully healthy life.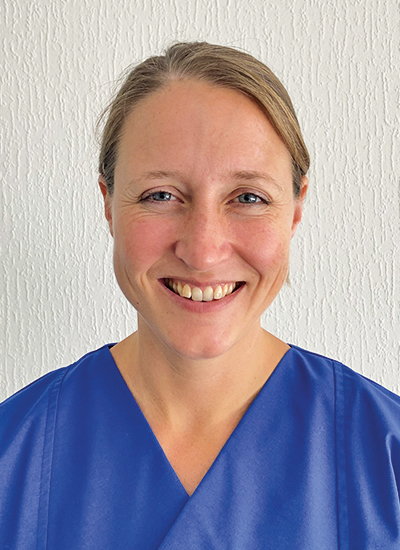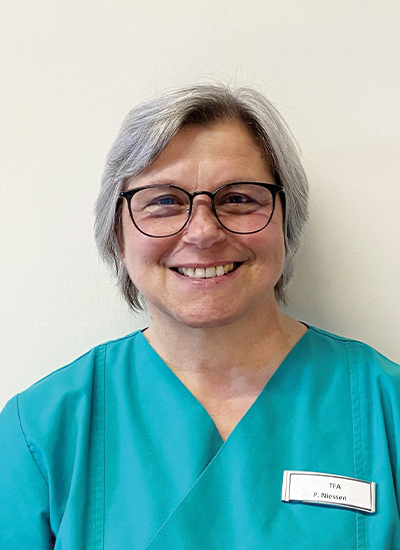 Hello, my name is Petra Niessen.
I have been working as a veterinary assistant for 35 years.
I did my training in the practice of Dr. Breickmann and continued to work there as a qualified veterinary assistant. On December 1st, 2020 Björn Schilke took over the practice and me at the same time (I'm already part of the inventory), which I was very happy about.
I have 2 cats "Pünktchen" and "Anton" who keep me busy.
My hobbies are: reading, listening to music, my allotment garden in Holland and sports.
Hello, my name is Jessica Vitolins

My dreamoccupation has always been to be a veterinary nurse, in 2002 I completed my studies and was able to live this dream. After the sudden death of my former employer, I am happy that I get to be a part of Kleintierpraxis Gangelt since Oktober this year.
At home I have a cat, 10 guinea pigs and koi carps.
My hobbies are horse riding and cycling.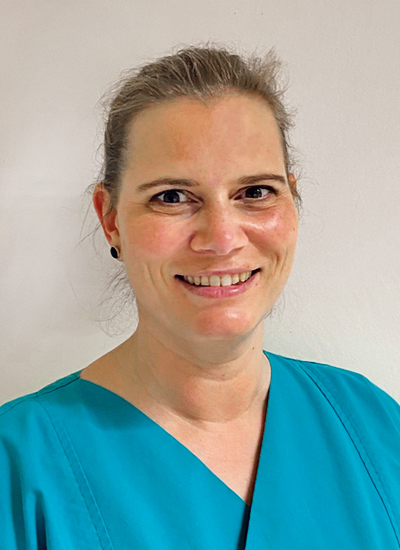 WIR SIND ZU FOLGENDEN ZEITEN FÜR SIE ERREICHBAR:
Vormittags
MO - FR 09.00 - 12.00 Uhr
09.00 - 10.00 Uhr offene Sprechstunde
10.00 - 12.00 Uhr Terminsprechstunde

Nachmittags
Terminsprechstunde
MO, FR 16.00 - 19.00 Uhr
DI, MI, DO 15.00 - 18.00 Uhr
Sie erreichen uns unter der folgenden Nummer
Ausserhalb der Öffnungszeiten sind wir
bei Notfällen telefonisch erreichbar!